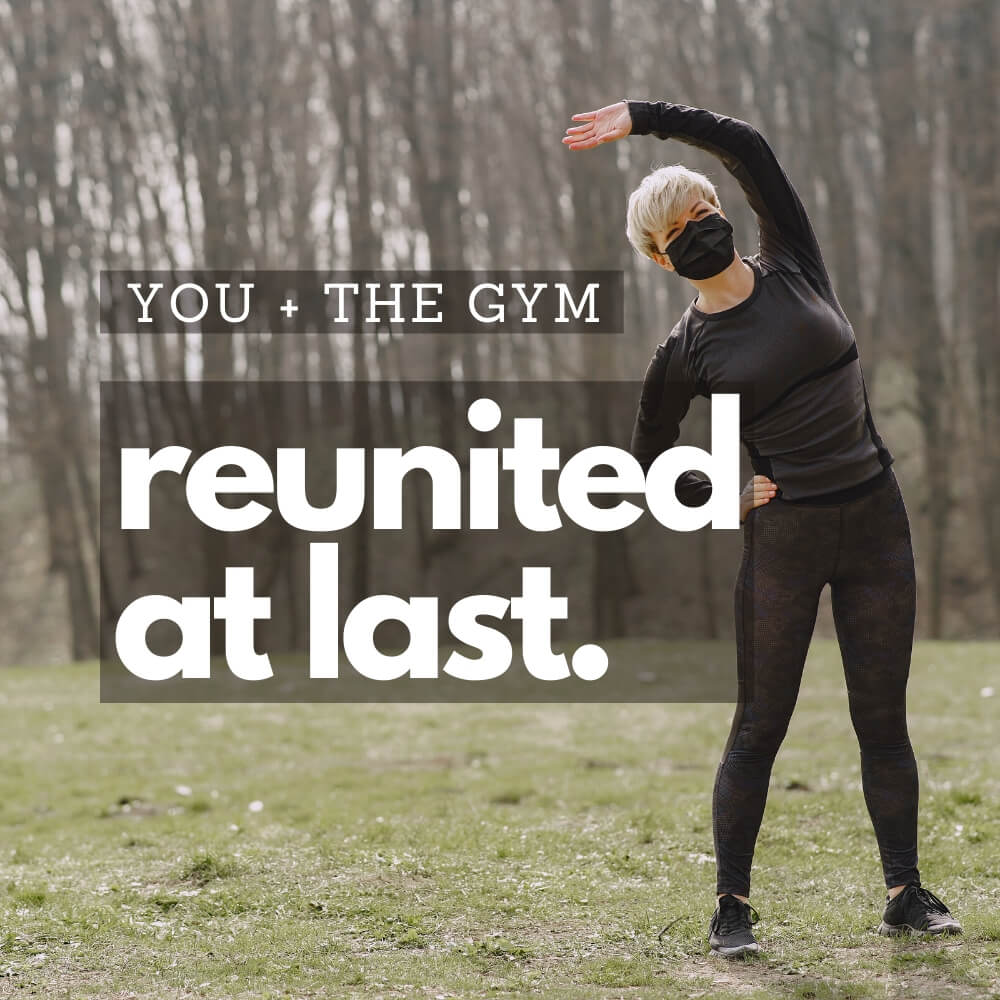 Good news, team: face-to-face training is BACK!
As King County moves to phase "1.5," we're thrilled to be able to provide in-person training again, outdoors or in your home! Keep on reading to find out how, exactly, that works in the time of coronavirus.
To those who fell in love with virtual training, don't worry– that's an option we've decided to make permanent! And don't forget– we also offer private yoga!
Hope to see you (virtually or IN-PERSON) soon!!
– – – – – – – – – – – –
COVID-19 REOPENING GUIDELINES
1. Clients and trainers must wear a mask over their nose and mouth at all times.
2. All participants must stay six feet apart.
3. No more than 5 clients (outdoors) or 1 person (indoors) may train at one time.
4. Clients and trainers must wash hands thoroughly and use hand sanitizer before each session. Trainers will make hand sanitizer with at least 60% alcohol available to clients.
5. Clients should bring their own equipment, including yoga mat, whenever possible. All shared equipment will be sterilized before and after each session using appropriate disinfectant.
6. When training indoors, clients are asked to maximize ventilation by opening windows as possible or training in a garage with garage-door open.
7. Clients and trainers who are feeling any symptoms of illness MUST cancel their session. They will not be subject to the 24-hour cancellation fee. If in doubt, cancel. Symptoms:
a. Sore throat
b. Cough
c. Loss of taste or smell
d. Shortness of breath
e. Vomiting or diarrhea in the last 24 hours
f. Fever (>100.4 F) in the last 48 hours, checked DAILY
8. If symptoms of illness develop during a session, training will be ended immediately and the area should be sterilized.
9. Clients and trainers who have been in close contact with a person discovered to have COVID-19 should cancel their session and refrain from rescheduling until 14 days from last point of contact, assuming no symptoms of illness develop.
10. A safety briefing will be conducted at the beginning of each session to confirm compliance with these health guidelines.
11. All clients must sign a waiver of consent and commitment to these reopening policies prior to their scheduled appointment time.
Learn more at www.ProgressiveGym.com