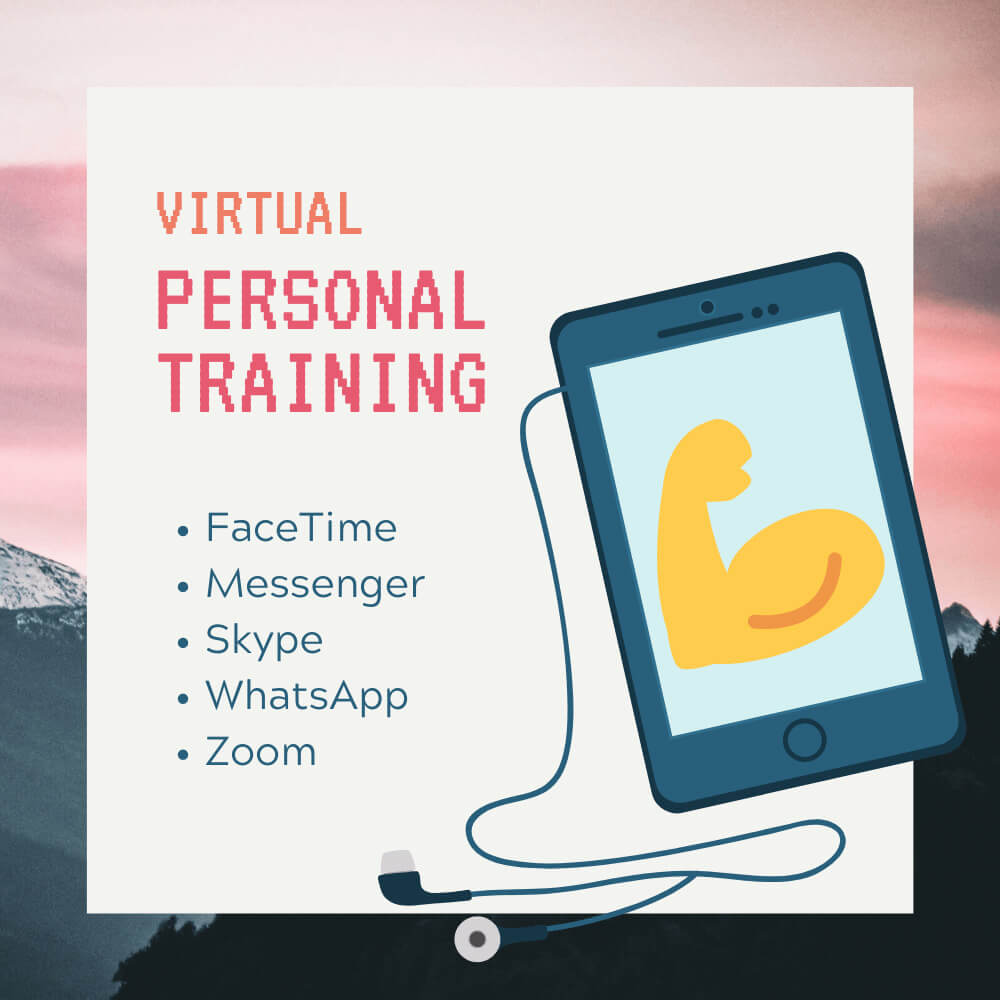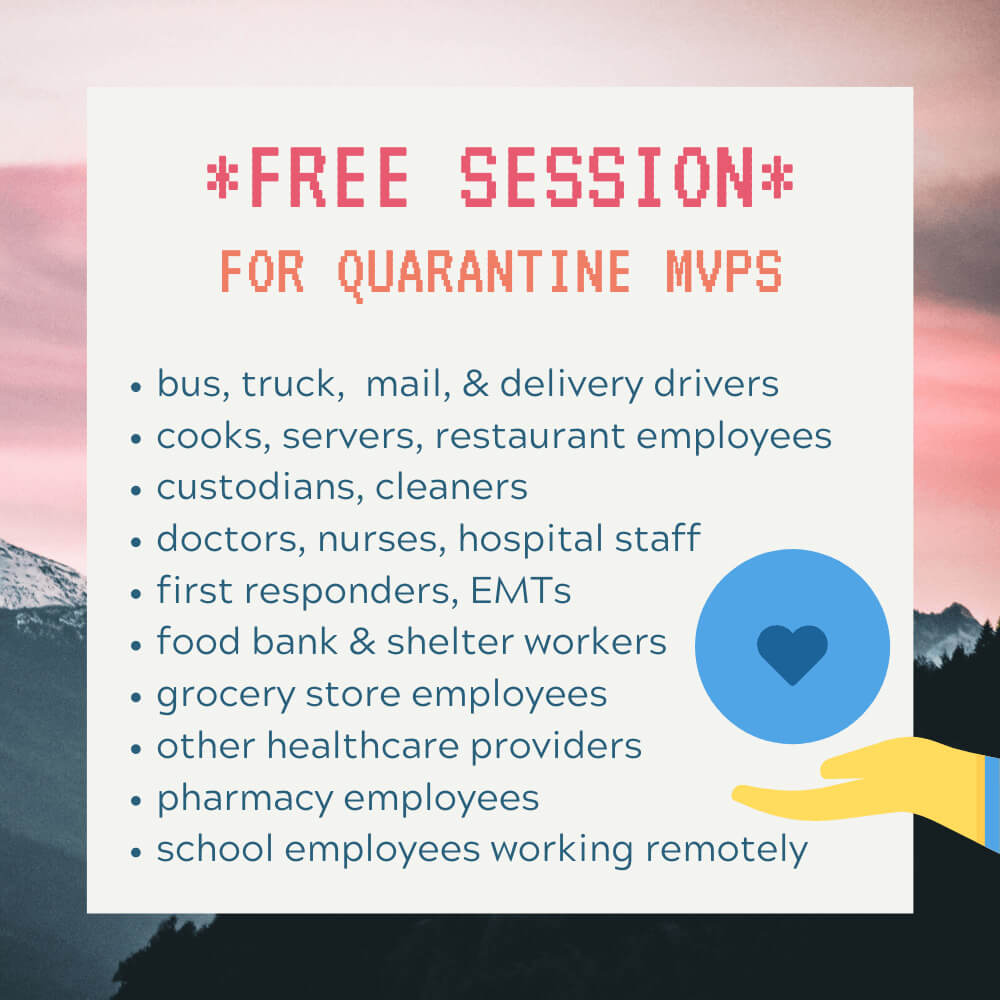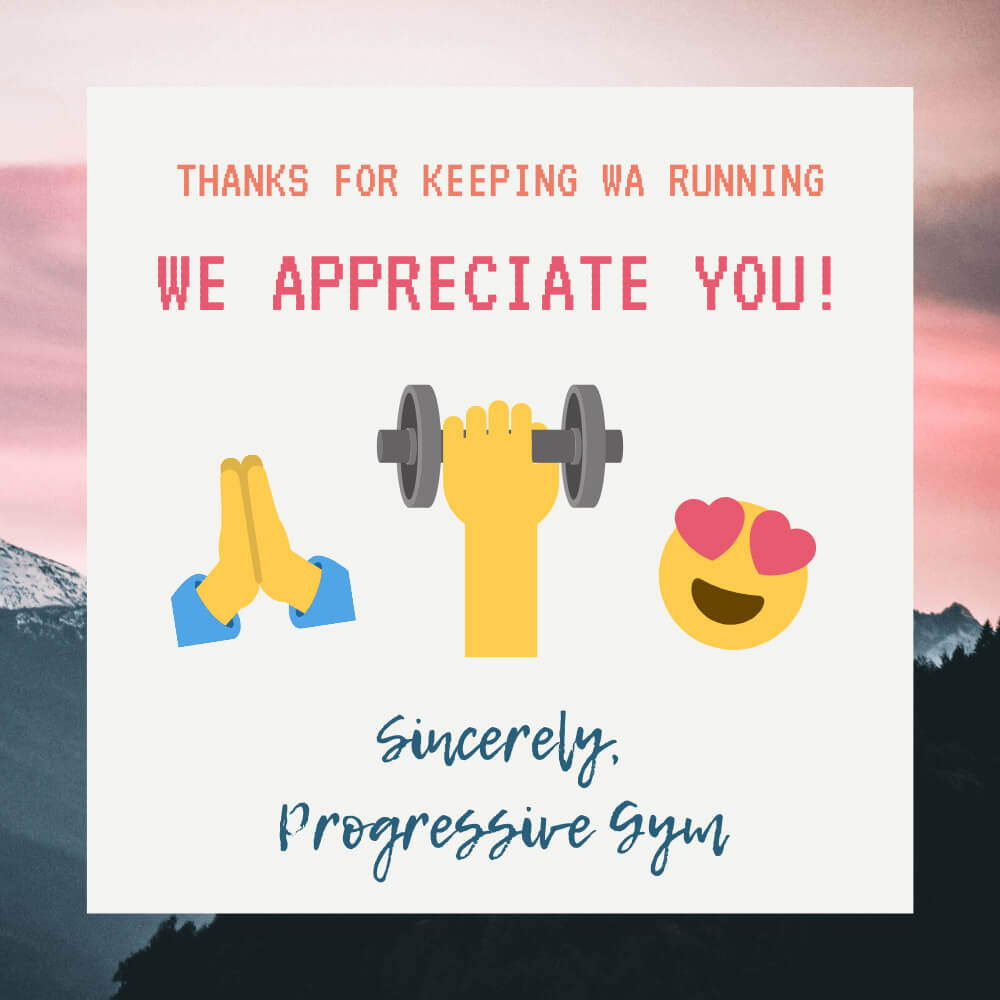 Your favorite trainers are still available for workouts– virtually!
Yes, WA gyms are closed by order of the governor, but there's nothing prohibiting us from meeting up through the magic of technology!
Stuck at home? Grab your partner, spouse, kids, or roommates for a live workout with your very own personal trainer.
Maintain your health & sanity during quarantine and come out the other side stronger!
To all our quarantine MVPs: Thank you for your service to Washington! We'd love to show our appreciation by offering you a FREE virtual corrective exercise assessment with Kelly if you book now through April 1st, 2020.
Offer applies to:
bus, truck, mail, and delivery drivers
cooks, servers, and restaurant employees
custodians and cleaners
doctors, nurses, and hospital staff
custodians, cleaners, and janitors
doctors, nurses, and hospital staff
first responders and EMTs
food back and shelter workers
grocery store employees
other healthcare providers
pharmacy employees
school employees working remotely
WE APPRECIATE YOU!